Abhishekam for each graha - Order Now
Offering of water, milk, flowers, fruits etc. presiding deity by temple Priest.

$30

Homa for each graha - Order Now
Oblations, sacrifice with fire, etc. to planet deity by temple Priests.

$65
Prices include everything from puja materials, pundit dakshina (gift) temple and postage expenses. Prasad will be sent to you by airmail.

Please send your exact birth details. The puja's are normally performed on the day of your birth star or nakshatra. If you will like to choose another day for the puja, please let us know 40 days in advance.
Planet
Navagraha
Temple
Gayatri
SUN
Suryanar Koil
Aswathwajaya Vitmahae Padma Hasthaaya Dhimahee Thanna Surya Prachodayaath
MOON
Thingalur
Nishakaraya Vidmahae Kalahnathaya Dhimahee Thanna Chandra Prachodayaath
MARS
Vaidheeshwaran Koil
Angarakaaya Vidmahe Bhoomi Putraya Dhimahe Thanno Bhowma Prachodayaath
MERCURY
Thiruvenkadu
Atreyaya Vidmahe Indu Puthraya Dhimahe Thanno Budha Prachodayaath
VENUS
Kanjannur
Rajathabhaya Vidmahe Brugu Suthaya DhImahe Thanno Sukra Prachodayaath
JUPITER
Alangudi
Vrishabha Dhvajaya Vidmahe Dhanur Hastaya Dhimahi Tanno Guru Prachodadayat
SATURN
Thirunallar
Chhayathmajaya Vidmahe Neelavarnaya dhimahe Thanno Mandha Prachodayaath
RAHU
Thirunageshwaram
Naaghadhwajaya Vidhmahe Padma Hasthaya dhimahe Thanno Rahu Prachodayaath
KETU
Keezhaaperumpallam
Chitra Varnaaya Vidhmahe Sarpa Rupaya Dhimahe Thanno Ketu Prachodayaath
** Prashad & Gold Yantra will be delivered to you after the puja. **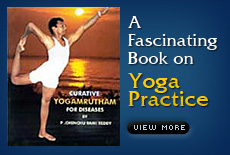 In India:




EXPRESS STARTELLER



The Manager
Express Estates, Club House Rd.,
Mount Road, Chennai - 600002



Phone :

+(91)-(44)-28460245
+(91)-(44)-28460245 / 28460517



E-mail :

contact@starteller.com