You have chosen to order for Laghu Bhagya Suktha Homa.
This service costs a fee of US $ 300.00
For increasing one's fortunes.
MODE OF PAYMENT
New: Pay Online !
You can now pay online, by using a valid Credit Card. You can use a Credit Card through our Secure Server which uses SSL providing total security with encryption. From the next step onwards, all data that you would submit, including your Credit Card number, would be encrypted and secure.
** Prashad & Gold Yantra will be delivered to you after the puja. **
** Prashad & Gold Yantra will be delivered to you after the puja. **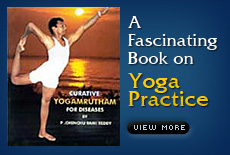 In India:




EXPRESS STARTELLER



The Manager
Express Estates, Club House Rd.,
Mount Road, Chennai - 600002



Phone :

+(91)-(44)-28460245
+(91)-(44)-28460245 / 28460517



E-mail :

contact@starteller.com