| | |
| --- | --- |
| Special Vedic Puja's (Yagnas) | |
Special Yagnas are performed for specific problems. The Yagnas or Pujas are classified as Japa and Homas. In Japa, mantras are recited and flowers are offered by the temple priest. In Homas, fire, oblations and mantras are used. These yagnas will be performed near the Kapaleeshwarar temple in Chennai, in a temple mandap.
We will work together with the temple authorities to arrange the best, most proficient pundits, well versed in mantra shastra. The pujas require from 8 to 12 pundits
, depending upon the puja selected. The specific Puja will start on an auspicious day after reading your horoscope.


Please feel free to E-Mail us for further clarification.
** Prashad & Gold Yantra will be delivered to you after the puja. **
** Prashad & Gold Yantra will be delivered to you after the puja. **
* The online payment is for overseases customers only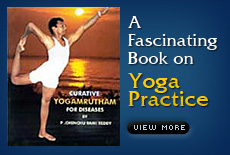 In India:




EXPRESS STARTELLER



The Manager
Express Estates, Club House Rd.,
Mount Road, Chennai - 600002



Phone :

+(91)-(44)-28460245
+(91)-(44)-28460245 / 28460517



E-mail :

contact@starteller.com